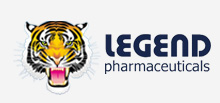 Attention! Reconfirm all info is correct with registeration ! For new customer,after you registered successfully ,our system will automatically send you a welcome letter"[CREATE ACCOUNT] Welcome to power steroids" (confirmation mail),you WON'T get the confirmation mail or be able to place an order if your email address was INCORRECT.
Release claims! Recently, we found that someone embezzled my "Legend" trademark and tiger logo! They are not my Legend Pharmaceuticals!!! Any other sites who posing as "Legend" are embezzler and fakes!!!
There opened 2 free samples on the left our site, under the " Free samples " (Test cyp and Test pro) , every customer can add them to your order 锛宼hat's summer gift for you !
You can contact us : info@legend-st.com
Good luck ! Legend -- Anton